In November 2018, we launched a new competition with Bookouture, a fast growing UK-based digital publishing imprint, to find six bold new voices from backgrounds currently underrepresented in publishing. The prize offered these writers a feedback report from Bookouture editors on their work, providing valuable guidance on how to take their writing forward. 
We had a number of high-quality entries into the competition and we're delighted to announce that the winners are: Davina Tijani, Iqbal Hussain, Rebecca Burnton, Chris Simpson, Elliot Sweeney and Sophia Danes, who will receive a feedback critique from a Bookouture editor on their full manuscript.
Leodora Darlington, Commissioning Editor at Bookouture, said: "We at Bookouture have absolutely loved reading through the open call submissions, and it was very difficult selecting the six to provide feedback on. Across entries, there was a consistent strength of concept and a clear demonstration of brilliantly creative thinking. I have been so impressed going through the submissions and am excited for the writers to receive their feedback at the end of the month. Each manuscript has been paired up with the perfect editor for it, and so I know that writers will find the feedback invaluable."
Find out more about the selected writers below…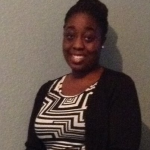 Davina Tijani has degrees from University of East Anglia and University College London. She has written short stories, essays and has completed her first novel.
Davina said: "I am very excited about being selected for the Bookouture competition. As an aspiring writer, being able to receive feedback on my manuscript is a fantastic opportunity to gain insight into my work. Receiving feedback from well trained and knowledgeable eyes will help guide me on how to take my work to the next level."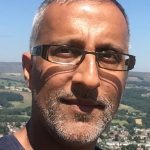 Iqbal Hussain was born into a large, working-class Muslim family in Lancashire. Having studied Mathematics at a small Welsh university, far removed from the cobbled streets of his childhood, he chose to earn a living with words. He worked as a journalist for many years, for publications ranging from the Guardian's Education supplement to The Young Telegraph. Northern Boy is his first piece of fiction: a warm and nostalgic coming-of-age novel about what it feels like to be a "butterfly among the bricks". In 2017, Iqbal reached the final stages of the WriteNow scheme run by Penguin Random House. In 2018 he was an awardee in Spread The Word's inaugural London Writers Awards. When he is not team-leading the word-processing department of a City law firm, he enjoys composing music – no doubt a legacy of his exposure to Bollywood film soundtracks while growing up.
Iqbal said: "I am thrilled and grateful to have such an opportunity. To have an editor at Bookouture having liked my writing and wanting to comment on it is a real privilege. Their advice and suggestions are going to be invaluable in my journey towards becoming a published writer."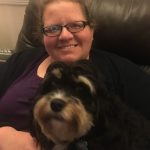 Rebecca Burnton is a busy single mother of eight year old twins. She has had various jobs over the years, from being a midwife and counsellor to working in a pet shop and boarding kennels. She grew up in London but spent a few wonderful years in New Zealand before returning to the UK.  She is currently owned by one dog and a cat. Three years ago Rebecca set up a book blog called If only I could read faster so she could share her love of books and writing. She is also interested in true crime and has a somewhat unhealthy obsession with serial killers.Rebecca said: "Submitting your book that you have worked so hard to write is a really scary thing, but I love the book that I have written and so entered this amazing competition with one of my favourite publishers. I am stunned but absolutely delighted to have had my book selected. Thank you Bookouture and Spread the Word!"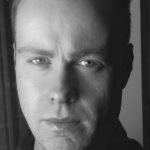 Chris Simpson grew up in Bracknell and Slough. He has worked as a waiter, a cinema projectionist, a shoe salesman, an attendant in an amusement arcade, hiring out construction and demolition tools, a pasty seller, a teaching assistant, a tutor and a caretaker for a primary school. He was a collaborator on a sketch show and has performed as a stand-up comedian. He received a First in Creative Writing at BA level from Birkbeck University. In 2016 he was nominated for the Royal Academy and Pin Drop Short Story Award. In 2018 he was an awardee in Spread The Word's inaugural London Writers Awards. While living in Moscow he completed his first novel, The Infinite Ache (unpublished). He now lives in London and is at work on his second, The Healer. Part-Time Happiness (unpublished) is his first collection, comprising of seven short stories bookended by two novellas. He is also the writer of several plays.Chris said: "As I am sure for everyone who applied, my novel means a lot to me and I wish it to be in the best possible condition before the world reads it. This fantastic opportunity, one that I could not have afforded without the generosity of Bookoutre, will go a long way to ensuring that goal."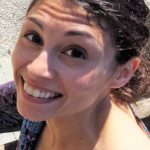 Sophia Danes is a full time civil servant, a type-1 diabetic and has a PhD in English literature from King's College London. Whether reading, performing or creating it, literature has been a running theme in Sophia's life: she has been writing since she can remember and produced her first novel at the age of twelve.Sophia said: "No successful novel is produced in isolation and I am eager to hear from Bookouture's publishing team about the good and the bad in my novel, as well as tips on how it could better fit the market. I am delighted to be amongst the six winners of this competition."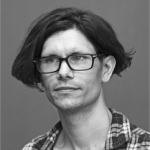 Elliott Sweeney has been a committed writer for many years, locating his work within the crime genre. He has had short stories published in anthologies and magazines, and makes time to write every day, be it early mornings or late at night. 'Tracks' is a hardboiled thriller about grief, redemption, and how time can't heal all wounds. It is a story close to his heart, and one that he is keen to tell.As someone with no formal literary training and with a disability, he has found the world of writing and publishing both daunting and opaque; for this reason, he is immeasurably grateful for this opportunity for support.Elliott said: "I am thrilled to have been chosen to be a recipient of the Bookouture MS critique, and would like to pass on my sincere thanks. My financial circumstances restrict me from accessing expertise of this sort privately – I cannot stress the help this kind of support brings. I am excited (and nervous!) to read the feedback, and hope that the guidance provided will help me craft my novel, Tracks, into a submittable piece of work."  Congratulations to all the writers selected – we can't wait to see what happens next and thank you to everyone who entered the competition!
Published 4 May 2019
---
---