Spread the Word is accepting submissions for a limited number of written feedback reports from literary agents Kate Burke and Chloe Seager of Northbank Talent Management.
The agents are offering to provide written feedback on up to 6-8 manuscripts each by writers from under-represented backgrounds based in London, UK.
At Northbank, Kate Burke heads up the fiction list. We are looking for all kinds of commercial fiction: crime, thriller, psychological suspense, historical fiction, saga and women's fiction.
Chloe Seager is responsible for Northbank's children's and young adult list as well as science fiction and fantasy. We are looking for all kinds of 5-8 fiction, middle grade, teen and YA novels (no picture books). We are also looking for science fiction/fantasy (these can be adult).
We define writers from backgrounds under-represented in publishing as:
Have a low household income
Are working class
Have experienced a lack of academic and/or vocational training opportunities – i.e. have not been able to study/train to your full potential due to low income, ill health, being a carer etc.
Are or have been a carer
Have experienced homelessness
Are a single parent
Have a disability
Are from a BAME background
Are a member of the LGBTQ+ community
How to apply
Please note this opportunity is only open to writers based in London, UK. Apply via Submittable. Please tick which agent you'd like to read your work when submitting. Only one entry per applicant will be accepted.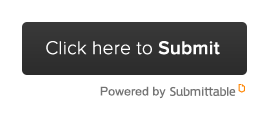 What we will need from you:
A sample of your writing; from 3,000 to 5,000 words from the beginning of your book
A synopsis of the book (no more than 1 side of A4)
A covering letter that includes: What stage you are at with your book i.e.: have you just started/nearly finished/completed? How you meet the criteria for this opportunity. A summary of your writing endeavours to date (e.g. Have you taken part in writing development opportunities? Have you mainly been writing on your own at home?)
Timetable
Deadline for submissions is 11.59pm on Sunday 30 September 2018. Successful applicants will be contacted in November with the written feedback to be given before the end of 2018.
About the Agents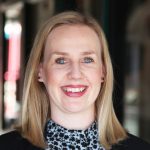 Kate Burke moved to agenting in 2013 following a career commissioning and publishing commercial fiction at Headline, Penguin, HarperCollins and latterly as Editorial Director at Century (Random House), where she achieved an excellent track record of publishing bestsellers. At Northbank she heads up their market-leading fiction list. Her focus is on commercial and upmarket women's fiction, historical fiction, and crime, thriller and suspense. @KBBooks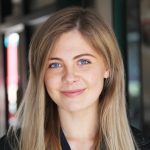 Chloe Seager is responsible for the agency's children's and young adult book business as well as science fiction and fantasy. In children's, Northbank represent all genres of young adult, middle-grade and age 5-8 fiction and non-fiction. Chloe is herself a published author of young adult fiction, with her first novel Editing Emma published by HQ in 2017 and the sequel Friendship Fails of Emma Nash published in 2018. Having previously worked at Titan Books, she is also Northbank's resident expert in science fiction and fantasy. @ChloeSeager
---
---