City of Stories Home celebrates London's libraries as places to make and share stories, and is run as a partnership between London Libraries and Spread the Word. 
Throughout June, the City of Stories Home offers 33 free workshops in libraries across London, with special readings marking the publication of the City of Stories Home Anthology.
The Anthology features over 70 short stories written by London writers on the theme of home. 63 of the anthology stories features winning and highly commended writers from the City of Stories Home writing competition which was open to London writers who attended a free City of Stories Home workshop in February.
At the events you'll be able to:
Take part in a creative writing workshop;

Hear local authors read their stories;

Pick up a free copy of the Anthology, and

Find out how libraries can support you as a reader and writer.
All are welcome! They're a great opportunity for you to connect with other local writers. You can choose to come to the whole event, or just the workshop or just the reading.
City of Stories Celebration Events – Book Now
Please book your place using the links below which take you through to Eventbrite. We know that Eventbrite is not accessible to people with visual impairments – if you would rather book by email please email [email protected] stating the workshop date and time.
Four of the events are BSL interpreted (Lambeth, Sutton, Greenwich and Kensington and Chelsea).
Lambeth
Streatham Library
Wednesday 8 June, 6.30 – 8.30pm
*BSL Interpreted*
Hosted by: Helen Bowell 
Book now: lambeth-libraries-city-of-stories-home.eventbrite.co.uk
Hounslow 
Feltham Library
Thursday 9 June, 6 – 8pm
Hosted by: Arun Das
Book now: cityofstorieshomehounslowarundas.eventbrite.co.uk
Merton

Colliers Wood Library
Saturday 11 June, 2.30 – 4.30pm
Hosted by: Jemilea Wisdom-Baako 
Book now: cityofstorieshomemertonjemileawisdombaako.eventbrite.co.uk
Westminster
Church Street Library
Monday 13 June, 6 – 8pm
Hosted by: Helen Bowell 
Book now: city-of-stories-home-westminster-helen-bowell.eventbrite.co.uk
Redbridge 
Redbridge Central Library
Tuesday 14 June, 5 – 7pm
Hosted by: Iqbal Hussain
Book now: cityofstorieshomeredbridgeiqbalhussain.eventbrite.co.uk
Sutton
Sutton Central Library
Wednesday 15 June, 11am – 1pm 
*BSL Interpreted*
Hosted by: Maame Blue
Book now: cityofstorieshomesuttonmaameblue.eventbrite.co.uk
Camden
Pancras Square Library
Wednesday 15 June, 6 – 8pm
Hosted by: S. Niroshini
Book now: cityofstorieshomecamdensniroshini.eventbrite.co.uk
Greenwich
Eltham Centre Library
Thursday 16 June, 2 – 4pm
*BSL Interpreted*
Hosted by: Carinya Sharples
Book now: cityofstorieshomegreenwichcarinyasharples.eventbrite.co.uk
Tower Hamlets
Cubitt Town Library
Thursday 16 June, 6 – 8pm
Hosted by: Arun Das
Book now: cityofstorieshometowerhamletsarundas.eventbrite.co.uk
Wandsworth
Balham Library
Thursday 16 June, 6 – 8pm
Hosted by: Annie Hayter
Book now: city-of-stories-home-wandsworth-annie-hayter.eventbrite.co.uk
Harrow
Greenhill Library
Friday 17 June, 2 – 4pm
Hosted by: Maame Blue
Book now: cityofstorieshomeharrowmaameblue.eventbrite.co.uk
Haringey
Wood Green Library
Tuesday 21 June, 2-4pm 
Hosted by: Lorraine Brown
Book now: cityofstorieshomeharingeylorrainebrown.eventbrite.co.uk
Southwark
Canada Water Library
Tuesday 21 June, 6 – 8pm 
Hosted by: Lizzie Damilola Blackburn 
Book now: cityofstorieshome-southwarklizziedamilolablackburn.eventbrite.co.uk
Brent
The Library at Willesden Green
Tuesday 21 June, 6.30 – 8.30pm 
Hosted by: Lorraine Brown
Book now: city-of-stories-home-brent-lorraine-brown.eventbrite.co.uk
Hammersmith & Fulham
Fulham Library
Wednesday 22 June, 2 – 4pm 
Hosted by: Chris Simpson 
Book now: cityofstorieshomehammersmithandfulhamchrissimpson.eventbrite.co.uk
Richmond
Twickenham Library
Thursday 23 June, 2 – 4pm
Hosted by: Chris Simpson
Book now: cityofstorieshomerichmondchrissimpson.eventbrite.co.uk
Lewisham
Library at Deptford Lounge
Thursday 23 June, 6 – 8pm
Hosted by: Charlotte Heather
Book now: cityofstorieshomelewishamcharlotteheather.eventbrite.co.uk
Islington
Islington Central Library
Thursday 23 June, 6 – 7.30pm
Hosted by: Shagufta K Iqbal 
Book now: cityofstorieshomeislingtonshaguftakiqbal.eventbrite.co.uk
Kingston
Kingston Library
Friday 24 June, 2 – 4pm 
Hosted by: Maame Blue 
Book now: city-of-stories-home-kingston-maame-blue.eventbrite.co.uk
Bromley 
Bromley Central Library
Friday 24 June, 5 – 7pm
Hosted by: Charlotte Heather 
Book now: cityofstorieshomebromleycharlotteheather.eventbrite.co.uk
Croydon
Croydon Central Library
Saturday 25 June, 10am – 12pm
Hosted by: Jemilea Wisdom-Baako
Book now: cityofstorieshomecroydonjemileawisdombaako.eventbrite.co.uk
Enfield
Enfield Town Library
Saturday 25 June, 2 – 4pm 
Hosted by: Carinya Sharples
Book now: cityofstorieshomeenfieldcarinyasharples.eventbrite.co.uk
Barking & Dagenham 
Barking Learning Centre
Monday 27 June, 2 – 3.30pm
Hosted by: Amita Murray
Book now: cityofstorieshomebarkinganddagenhamamitamurray.eventbrite.co.uk
Bexley
Central Library, Bexleyheath
Tuesday 28 June, 2 – 4pm
Hosted by: Carinya Sharples
Book now: cityofstorieshomebexleycarinyasharples.eventbrite.co.uk
Ealing
Ealing Central Library
Tuesday 28 June, 2 – 4pm
Hosted by: Shagufta K Iqbal
Book now: cityofstorieshomeealingshaguftakiqbal.eventbrite.co.uk
Newham
East Ham Library
Tuesday 28 June, 6.30 – 8pm
Hosted by: Amita Murray
Book now: cityofstorieshomenewhamamitamurray.eventbrite.co.uk
Barnet
Chipping Barney Library
Thursday 30 June, 6 – 8pm
Hosted by: Annie Hayter
Book now: cityofstorieshomebarnetanniehayter.eventbrite.co.uk
Kensington & Chelsea
Kensington Central Library
*BSL Interpreted*
Thursday 30 June, 6 – 8pm
Hosted by: Jemilea Wisdom-Baako
Book now: cityofstorieshomekensington-jemileawisdombaako.eventbrite.co.uk
Hackney
Stoke Newington Library
Thursday 30 June, 6 – 8pm
Hosted by: Lorraine Brown
Book now: cityofstorieshomehackneylorrainebrown.eventbrite.co.uk
Hillingdon
Uxbridge Library
Friday 1 July, 7 – 9pm
Hosted by: Shagufta K Iqbal
Book now: cityofstorieshomehillingdonshaguftakiqbal.eventbrite.co.uk
City of London
Barbican Library
Saturday 2 July, 10am – 12pm
Hosted by: Tice Cin
Book now: cityofstorieshomecityoflondonticecin.eventbrite.co.uk
Waltham Forest
Leytonstone Library
Saturday 2 July, 3 – 5pm
Hosted by: Ruth Goldsmith
Book now: cityofstorieshomewalthamforestruthgoldsmith.eventbrite.co.uk
Havering 
Hornchurch Library
Thursday 14 July, 6 – 8pm 
Hosted by: Amita Murray 
Book now: city-of-stories-home-havering-amita-murray.eventbrite.co.uk
About the City of Stories Home Hosts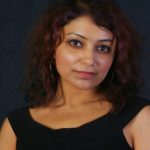 Amita Murray
I'm a writer, based in London. The first of my Arya Winters series of quirky mystery novels – Arya Winters and the Tiramisu of Death – came out with Polis Books in October 2021 and is under a TV option shopping agreement with Renegade Pictures, a Warner Brothers company based in London. A starred review by Publishers Weekly says that the novel is 'full of original metaphors and pithily funny descriptions', and it 'turns the cosy genre on its head.' My previous novel The Trouble with Rose came out with HarperCollins in 2019. My collection Marmite and Mango Chutney won the SI Leeds Literary Prize in 2016 and it was part-written under a Leverhulme grant based at University College London. I've been a Literature Works writer-in-residence at Plymouth University, and taught creative writing at the University of East Anglia and the New College of the Humanities. My stories have been published in Wasafiri, Sand Berlin, Brand, Aesthetica and others.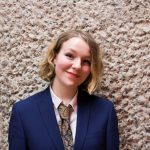 Annie Hayter was shortlisted for Young People's Laureate for London and is an alumnus of Barbican Young Poets and London Writers Awards. They are invested in writing about queerness and myth-making, and have been shortlisted in the London Short Story Prize, commended for the Bristol Short Story Prize and longlisted for the Alpine Fellowship and Mslexia Flash Fiction. They came third in the Cúirt New Writing Prize for Poetry, with a squelching series entitled 'The Great Lives of Pope Joan', a faux-hagiography about this legendary figure in genderflux.  They won BBC Proms Young Poet 2011 and were runner-up for Times Young Poet 2012. They've performed at the Southbank Centre, Barbican, Queer Fringe, Verve Poetry Festival, and Radio 3. Published in MAGMA, Tentacular, Bedtime Stories for the End of the World and TimeOut.  They have run workshops with Crisis, Headway East London, the Anna Freud Centre, National Youth Orchestra, The Albany, The Floating Classroom, and Writerz & Scribez.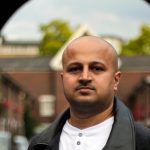 Arun Das is a former Television Producer and Journalist. After a rare illness forced him to hit the pause button, he turned to writing fiction. His story 'Words for Sounds' was published after being shortlisted for The Guardian 4th Estate BAME short story prize. An early draft of his first novel won him a London Writers Award from Spread The Word. He is currently working on his second novel. Arun is represented by Oli Munson from A.M Heath.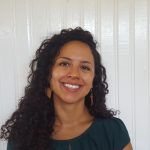 Carinya Sharples is a writer, facilitator and occasional library assistant from Lewisham. Her creative writing has been published by The London Reader, The Guyana Annual, Commonwealth Writers' adda and was selected by Kendal Mountain Literature Festival as part of its Open Mountain showcase in 2021. She was also shortlisted for Rebel Women Lit's Caribbean Reader's Awards 2020 (Non-Fiction Individual Pieces) and Flipside Festival's GAWP! Green Alphabet Writing Prize 2017, and longlisted for Mslexia's Short Story Competition 2021. In 2020, she completed an MA in Creative Writing & Education at Goldsmiths, University of London, and co-edited the book 'Inspire: Exciting Ways of Teaching Creative Writing'. She previously worked as a freelance journalist for BBC World Service, The Pavement, Gal-Dem and many others.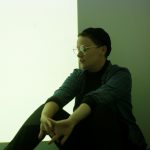 Charlotte Heather is a writer and workshop facilitator.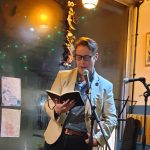 Chris Simpson grew up in Bracknell and Slough. He has worked as a waiter, a cinema projectionist, a shoe salesman, an attendant in an amusement arcade, hiring out construction and demolition tools, a pasty seller, a caretaker for a primary school, a teaching assistant, a tutor and a facilities manager. He was a collaborator on a sketch show and has performed as a stand-up comedian. In 2021 he was published alongside Kit de Waal, Kerry Hudson, Philip Ridley and twenty five other writers in MAINSTREAM from Inkandescent Publishers. In 2020 he had a special mention for the Spread the Word Life Writing Prize. In 2019 he was nominated for the inaugural Agora and PFD Lost The Plot Prize. In 2018 he was an awardee of the inaugural Spread The Word's London Writers Award. He received a First in Creative Writing at BA level from Birkbeck University. In 2016 he was nominated for the Royal Academy and Pin Drop Short Story Award 2016. He lives in London and is at work on a novel. 
Helen Bowell is a London-based poet and co-director of Dead [Women] Poets Society. She is a Ledbury Poetry Critic, and an alumna of The Writing Squad, the London Library Emerging Writers Programme, London Writers Awards and the Roundhouse Poetry Collective. Helen won the 2020 Bronze Creative Future Writers Award, and was commended in the 2021 Verve Poetry Competition, 2021 Winchester Poetry Prize, and the 2020 Mslexia Poetry Competition. Her poems have appeared in Magma, bath magg, Poetry Birmingham, Ambit and elsewhere. Her debut pamphlet The Barman is forthcoming from Bad Betty Press in 2022. She works at The Poetry Society.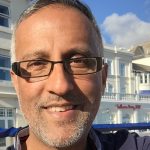 Iqbal Hussain's short story "The Boy with the Green Eyes" was published in the Leicester Writes Short Story anthology in September 2021. He is one of fifteen emerging writers to feature in the Mainstream anthology by Inkandescent, published July 2021. His short story "A Home from Home" won Gold prize in the Creative Future Writers' Awards 2019. He is a recipient of the inaugural London Writers' Awards 2018 and was shortlisted for the Penguin Random House WriteNow scheme 2017. Iqbal's first novel, Northern Boy, is currently out on submission.  You can read his City of Stories Home commissioned story 'All Her Tomorrows' here.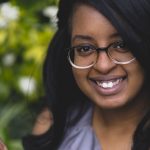 Jemilea Wisdom-Baako is a British-Jamaican poet. A London Writers Award recipient she was shortlisted for the Rebecca Swift Women's Poetry Prize and The Bridport Poetry Prize. A graduate of the Advanced Faber Poetry Course her work appears in Magma, Pittsburgh Poetry Review, Good Journal, and elsewhere. She runs the arts company Writerz and Scribez CIC and is currently working on her first pamphlet. Writerz and Scribez is an innovative non-profit creative arts company built on the foundation that art changes lives. Based in London, we are committed to providing high-quality unique creative experiences that push art into places where it's not usually found. We make arts accessible to all, and provide workshops that centre wellbeing for all.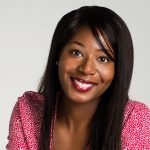 Lizzie Damilola Blackburn is a British-Nigerian writer, born in Peckham, who wants to tell the stories that she and her friends have longed for but never seen – romcoms 'where Cinderella is Black and no-one bats an eyelid'. In 2019 she won the Literary Consultancy Pen Factor Writing Competition with the early draft of 'Yinka, Where is your Huzband?', which she had been writing alongside juggling her job at Carers UK. She has been at the receiving end of the question in the title of her novel many times, and now lives with her husband in Milton Keynes.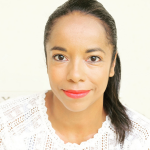 North London-based Lorraine Brown's varied background spans fashion journalism and acting, giving her a unique take on storytelling. She also worked as a school receptionist whilst writing and taking a postgraduate diploma in psychodynamic counselling. She currently delivers counselling sessions alongside writing novels. The manuscript of what became Lorraine's debut novel THE PARIS CONNECTION, which includes themes of financial hardship and challenging family dynamics, was longlisted for the Bath Novel award in 2016, after which she was chosen to be part of Penguin Random House's WriteNow scheme, which aims to launch the careers of writers from backgrounds currently under-represented in the publishing industry. The novel was published in paperback by Orion Fiction in January 2022, as well as by Penguin Random House in the US last summer, and has also sold to twelve foreign territories worldwide including Germany, Italy and Portugal. Lorraine's second novel, SORRY I MISSED YOU, will be out in June 2022.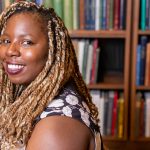 Maame Blue is a Ghanaian-Londoner and author of the novel Bad Love, which won the 2021 Betty Trask award, and was shortlisted for the Betty Trask Prize. Her short story 'Howl' was featured in the KYD New Australian Fiction 2020 anthology, and her story 'Prodigal' appears in the Speaking Volumes anthology Not Quite Right For Us. In 2020 she joined a scriptwriting team to remix a Venezuelan telenovela for African audiences, and her writing has since appeared in various places including Writers Mosaic, The Independent, Black Ballad, and as part of the British Council UK/ Australia Season 2021 – 2022. She also has works and writing workshops forthcoming in 2022.
Founder of Kiota Bristol and the Yoniverse, Shagufta K Iqbal is an award-winning writer, workshop facilitator and Tedx Speaker. She has been described by gal-dem as a poet whose work 'leaves you validated but aching – her narratives are important, heart-wrenching and relatable.' Her poetry collection 'Jam Is For Girls, Girls Get Jam', has been recommended by Nikesh Shukla as 'a social political masterclass.' Her poetry film 'Borders' has won several awards, and has been screened across international film festivals. She is also published in 'Slam: You're Gonna Wanna Hear This', with Macmillan books. She is currently writing her second poetry collection and debut novel.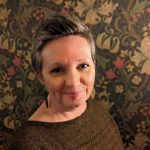 Born to a librarian and a museum curator, stories were always going to be important to Ruth Goldsmith. In 2019, she received a London Writers Award for Literary Fiction with Spread the Word to develop her novel. Her short fiction has popped up in various places – as a lead on Visual Verse, in the first City of Stories collection and most recently placed first in the streetcake magazine Experimental Writing Prize 2021. As a commissioned writer on the Science Museum's #ScienceFictions project, she's having fun mixing history, science, art and words, with an anthology forthcoming in 2022. Ruth's a card-carrying member of Waltham Forest Library Service.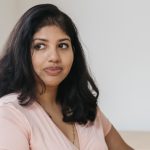 S. Niroshini received a London Writer's Award in the literary fiction category in 2019 and won Third Prize in the Poetry London Prize 2020. Her pamphlet 'Darling Girl' was released in 2021.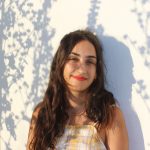 Tice Cin is an interdisciplinary artist from north London. A London Writers Award-winner, her work has been published by Extra Teeth and Skin Deep and commissioned by places like Battersea Arts Centre and St Paul's Cathedral. An alumnus of Barbican Young Poets, she now creates digital art as part of Design Yourself – a collective based at the Barbican Centre – exploring what it means to be human when technology is changing everything. A producer and DJ, she is releasing an EP, Keeping the House, to accompany her debut novel of the same name.

Published 4 May 2022
---
---