In May 2019, Pow! launched for its second year, offering London-based LGBTQ+ creatives (aged 18-25) the opportunity to explore the possibilities of live literature, develop their creative practice, and write and perform their own work. This initiative is led by Nick Field in association with Spread the Word and Wotever World, and funded by Arts Council England.
Eight applicants were selected to attend a series of free workshops tailored specifically for young LGBTQ+ artists, aimed at developing their voice, their work and practice. They had the opportunity to work closely with Keith Jarrett, Malik Nashad Sharpe and Olivia Klevron, developing new work.
We're pleased to share that Abena-Essah Bediako, Jess Rahman-González, Maddie Haynes, Maya Owen, Oli Issac Smith, Tane Stevens, Tris Hobson and Connor Byrne will be presenting the work they've developed through Pow! to a live audience at the special Bar Wotever event, at the iconic LGBTQ+ performance space, the Royal Vauxhall Tavern on Tuesday 24 September at 7pm.
Written and devised from the perspectives and experiences of the group, these 10 minute works cover a breadth of fascinating topics. From a journey to gender euphoria and negotiations of body politics, to reclaiming the moon as a radical act and dance as protest, this talented group of emerging artists are drawing on a dazzling range of text and performance to explore what it means to be young and LGBTQ+ in Britain today.
Tickets are available on the door. We'd love to see you there!
If you work within the creative industry, or work for press and would like more information, please get in touch: [email protected]
About the Artists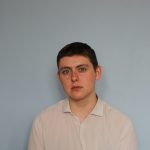 Connor Byrne is a poet and performer from Brighton, now living in London. Their work explores being queer, trans, non binary, and relationships with others and the world. They have performed nationally and internationally, at festivals, competed in slams and self published two pamphlets.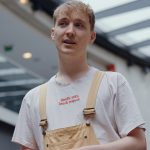 Oli Isaac Smith is a non-binary poet and theatre-maker. They co-lead Clumsy Bodies, a trans and disabled-led theatre company, and are an alumni of the Roundhouse Poetry Collective.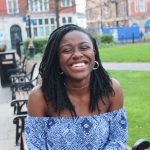 Abena Essah-Bediako is a singer-songwriter and spoken word artist from North London and a recent graduate from the from the university of Leicester. Abena's work explores various aspects of identity including memories from childhood, queerness, mental health and the impact that music and culture has had in her life. Since performing spoken word for the first time Unislam 2018, she has gotten the opportunity to perform at the Roundhouse Poetry Slam Finals and has featured her music and poetry in Leicester and London.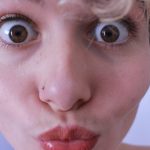 Maddie Haynes is a performance artist originally from Manchester, UK and The Moon, Space. They've recently revisited their lunar roots to create a new piece for Pow! 2019. 69: A Queer Landing tells the moon landing story as you've never heard it before; it's one small step for Maddie, and one sexy lunge for queerkind. You can find details of their upcoming show, a true story about buying a second-hand sex doll from a stranger, on Facebook @grapplingshow.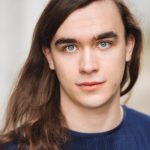 Tris Hobson (They/She) is an actor who having become increasingly dissatisfied with the lack of artistic control an actor has over their work and , and is frankly sick of being asked to play cis men, has branched out into poetry, and live art. Tris' work merges poet and theatrical storytelling, building on their life experience informed by the lenses of gender and anthropological theories.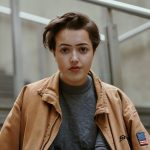 Jess Rahman-González is an interdisciplinary poet and theatre-maker. They are co-parent of Clumsy Bodies, a trans and disabled-led art collective that wants to smash gender like glass, float in the deluge that arrives after. Jess' poetry has recently been published in Nascent by Out-Spoken press. They are a member of Soho Writers Lab 19/20 and previously a member of the Roundhouse Poetry Collective and the Writing Room.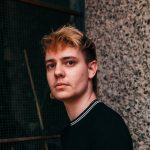 Tane Stevens is a queer trans poet, designer and musician graduated from Guildhall. He was in 2017's Roundhouse poetry collective and went on to launch poetry collective 'None Of The Above', who debuted two shows across London. He is a Barbican Young Poets alumni and has performed as part of the Roundhouse's Last Word festival. He is currently working on a debut collection and has a self-published pamphlet out. His writing explores themes of nostalgia, loss and navigating the body. He is brand new to cabaret performance and can't wait to share new work at the RVT.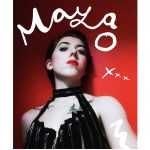 Maya Owen writes and sings, mostly. Her poems appear in various publications and have been nominated for the Pushcart Prize and Best of the Net Anthology. She is on staff at Monstering, a magazine by and for disabled womxn. In this performance she will be exploring strangeness and connection through sound and movement.
Published 16 September 2019
---
---