Have you got a brilliant idea that you'd like to develop into a piece of creative work Perhaps you're keen to break away from your usual writing practice to try out something new? Or you could be a new writer that enjoys taking risks?
Spread the Word is delighted to present PLATFORM – a new writer development scheme that will give seven London-based writers the opportunity to be innovative, experimental and showcase their work to a live audience. The successful applicants will be matched with a mentor for three mentoring sessions over three months and receive a micro-bursary of £500 to help develop their idea. They will also be given a free place at the Writer Development Lab and the opportunity to present their developed piece of work at the PLATFORM Showcase at the end of the scheme.
The mentoring sessions will be led by Spread the Word's Associate Writers – Simon Mole, Ruby Cowling, Sabo Kpade, Nick Field, Jarred McGinnis, Laila Sumpton and Jasmine Ann Cooray.
Jasmine Ann Cooray says, "I'm very excited to participate in PLATFORM: as the lucky recipient of some excellent mentoring over the years I'm pleased to pass on some of the learnings that accumulate over time and also to witness another artist during their journey closer towards where they want to be."
Jarred McGinnis says, "I'm looking forward to being a mentor for PLATFORM. I want to work with someone who is slightly overwhelmed by what they want to achieve but are willing to do the graft to make it happen. It's the most fun that way."
If you're aged over 18+, living in London with a fantastic idea that you would like to develop further, then this may be the scheme for you. PLATFORM is open to writers from all genres including, but not limited to, short story writing, page and spoken word poetry, fiction, non-fiction, life writing, playwrights and script writers.
As the scheme is especially designed to give new voices a platform to develop their creative ideas we are unable to accept applications from writers with an agent and/or publishing contract.
To apply please download the application form attached and send it to us with a copy of your current writer's CV and a sample of your own creative writing. We have included a FAQ form with details on how to apply and what you need to include with your application. If you have any additional questions about PLATFORM please email [email protected].
We're very excited about this new project and would love to hear from as many writers as possible, so make sure you get your application to us before the closing date – 5pm on Monday 2 October.
This project has been made possible thanks to the generous support of Cockayne – Grants for the Arts and The London Community Foundation.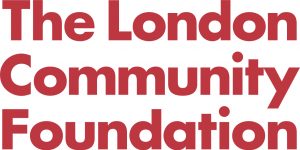 Published 4 September 2017
---
---