Taking place across all 33 of London's library services from February to June 2022, City of Stories Home celebrates libraries as the place to make and share stories in our local communities. 
London writers Amer Anwar, Natasha Brown, Jarred McGinnis, Caleb Azumah Nelson, Lizzie Damilola Blackburn, Ruth Goldsmith, Iqbal Hussain and S. Niroshini have written stories on the theme of home to inspire Londoners to get creative and write their own story. 
The Alderton Farm: Interview with Claire Spencer  
by Natasha Brown 
Claire opened the large front door to her Cobham home one-handed — her left arm was wrapped around a shyly-curious toddler. We sat in the kitchen with a pot of fresh mint tea between us. Little Rosie lay on the soft-play mat in the corner, kitted out in stripy leggings, a builder's hard hat and a glittery tutu, mumbling as she forced plastic trucks to collide. "I'm a designer," Claire says. Since Rosie's birth in 2018, Claire has taken on part-time freelance work for a handful of clients. Before that, she worked at a boutique branding agency, after studying Art History at university, where she met Richard Spencer. They married soon after graduation, living in London apartments until deciding to move to the suburbs. 
Claire is sanguine about the separation, "people change, don't they?" Their suburban house had never really felt like Spencer's home — "he stayed in the city most nights. His hours were so long, it made sense." Spencer had spent weeknights in his Kensington pied-à-terre until Rosie's birth when, increasingly, he began to spend weekends away from his family, too. "I'm not stupid," Claire says of the unspoken affairs, "I know what goes on." Still, it wasn't until Claire found out the extent of Spencer's involvement with a younger colleague that she decided to officially call it quits. "There's a line," she says. Spencer had crossed it. 
A few years earlier, Spencer had bought the Alderton farm — an old hill-top property in Kingsford, a quiet West Yorkshire village. Claire didn't think much of the place. "It's a complete wreck," she doesn't mince her words, "a rubbish-heap on a big hill in an awful little town." 
Claire's dismissal of the farm hit personally. I grew up in Kingsford, a stone's throw from the Alderton farm. I walked past it almost daily as a child, even spending occasional summer afternoons 'mucking in' with the Alderton family. Fresh produce was a staple at our dinner table. Nothing at the supermarket can beat the warm, frothy taste of unpasteurised cows milk, ladled fresh from the milking bucket. Though economically disadvantaged, and unapologetically working class, the town provided a wonderful backdrop for my childhood. It has value. But somehow, our country's towns and industries became the playthings of London's elite.  
The Alderton farm fell into hard times in the wake of the 2008 financial crisis, when the government subsidies that buoyed the farm's modest revenues dried up. The Aldertons searched for new owners who would continue to run a community-minded farm, but eventually sold to property developers. No investment or redevelopment in the area took place, however, though the farm changed hands a few more times. The abandoned plot became a familiar pockmark atop the town's hill. Until, in 2016, Spencer snapped up the property at auction. 
"He has a weird 'prepper' fantasy. He thought he could survive the end of the world there or something." Claire is doubtful, "I've never seen him do so much as water the garden." Spencer went on to renovate the farmhouse, fashioning a luxe refuge for when society inevitably collapsed — possibly galvanised by his part in the '08 crash, and the societal fragility it revealed. But when global catastrophe did arrive by way of a novel coronavirus, Spencer clung to London's familiar comforts: restaurant deliveries, his housekeeper, and Fibre Optic broadband speeds. He remained at his home, in Kensington. And the Alderton farm stood empty. 
About Natasha Brown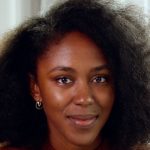 Natasha Brown is a writer who lives in London. In 2019, she received a London Writers Award in the literary fiction category. Assembly is her debut novel. 
Get involved with City of Stories Home 
Read all the short stories and get top tips on writing a short story at: www.spreadtheword.org.uk/cityofstorieshome 
Sign up for a free online creative writing workshop at: www.spreadtheword.org.uk/city-of-stories-home-workshops  
Enter your story to the competition with the opportunity to be published in the City of Stories Home Anthology, be part of masterclasses and read your story at a celebration event at your local library: www.spreadtheword.org.uk/city-of-stories-home-competition  
City of Stories Home is run by London Libraries in partnership with Spread the Word and is supported by Arts Council England and Cockayne Grants for the Arts. 
Published 12 January 2022
---
---