Taking place across all 33 of London's library services from February to June 2022, City of Stories Home celebrates libraries as the place to make and share stories in our local communities. 
 London writers Amer Anwar, Natasha Brown, Jarred McGinnis and Caleb Azumah Nelson have created read, think and do top tips to inspire you to write your own short story on the theme of home.  
Top tips on writing your short story by Amer Anwar 
READ 
There are loads of short story collections out there to read, so I would recommend finding a collection of stories by an author you like or on a topic you enjoy. I have collections by authors I admire, Jeffery Deaver for crime stories with a twist, Elmore Leonard for crime and westerns, Dashiell Hammett for crime noir, and FX Toole with stories set in the world of boxing. I also have collections such as The Best American Noir, another full of time travel stories and one where every story starts off as a pub review. Find what appeals to you and enjoy them.  
Some recommendations 
Twisted and More Twisted by Jeffery Deaver 

The Essential Hemingway by Ernest Hemingway 

Million Dollar Baby by FX Toole 

Revenge by Yoko Ogawa
WRITE
Think of a good central idea and create your story around that. Keep the focus on that and move the things forward to a satisfying conclusion. 

Finish writing your story. Don't worry so much about the word count to begin with. Aim for it but it's not a big problem if you go over to begin with. Getting the whole story written down is the main thing. Then you will have a complete story to work with. 

When you read it, don't be surprised – or put off – if it isn't as good as you thought it was when you were writing it. This happens to all writers. The first draft is just about getting the story written, getting the idea(s) onto the page. Rather than being put off and/or giving up, think about how you can improve it. This is why editing is such an important part of writing. Cut out what doesn't work and change the things you feel could be better. Every edit and draft will help you improve your story and your writing. 

It's good to take a break. Leave your story for a few days or even weeks. When you come back to it again and read it afresh, you will spot things you might not have picked up on before. Distance from your work will also make you more objective in your editing. Taking a break and coming back to your work as a reader rather than a writer, will allow you to see things in a different way. 

Try reading your work aloud to yourself. This can help you identify any areas where the writing might be slightly clunky or where dialogue doesn't sound natural. 
Above all, have fun and enjoy writing your story. 
DO 
Find an interesting photograph of a person or group of people and use it to imagine what might be going on. Who is the person or people in it? What are they like? What kind of jobs might they do? Think about what is happening in the photo. What might have taken place just before it was taken, or after? What might the subject(s) be thinking? Ask yourself questions like these and then use your story to come up with intriguing answers to them. Create a life for the characters beyond the moment caught on camera.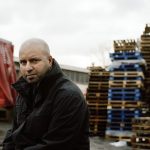 About Amer Anwar 
Amer Anwar grew up in West London. After leaving college he had a variety of jobs, including, warehouse assistant, comic book lettering artist, driver for emergency doctors and chalet rep in the French Alps. He eventually settled into a career as a creative artworker/graphic designer and spent a decade and a half producing artwork, mainly for the home entertainment industry. He has an MA in Creative Writing from Birkbeck, University of London. His critically acclaimed debut novel, Brothers in Blood won the Crime Writers' Association Debut Dagger and was picked by the Times and Guardian as one of the books of the year. His second novel, Stone Cold Trouble, was longlisted for the CWA Gold Dagger. He is currently working on the next book in the Zaq & Jags series. 
Get involved with City of Stories Home 
Read all the short stories and get top tips on writing a short story at: www.spreadtheword.org.uk/cityofstorieshome 
Sign up for a free online creative writing workshop at: www.spreadtheword.org.uk/city-of-stories-home-workshops  
Enter your story to the competition with the opportunity to be published in the City of Stories Home Anthology, be part of masterclasses and read your story at a celebration event at your local library: www.spreadtheword.org.uk/city-of-stories-home-competition  
City of Stories Home is run by London Libraries in partnership with Spread the Word and is supported by Arts Council England and Cockayne Grants for the Arts. 
Published 12 January 2022
---
---